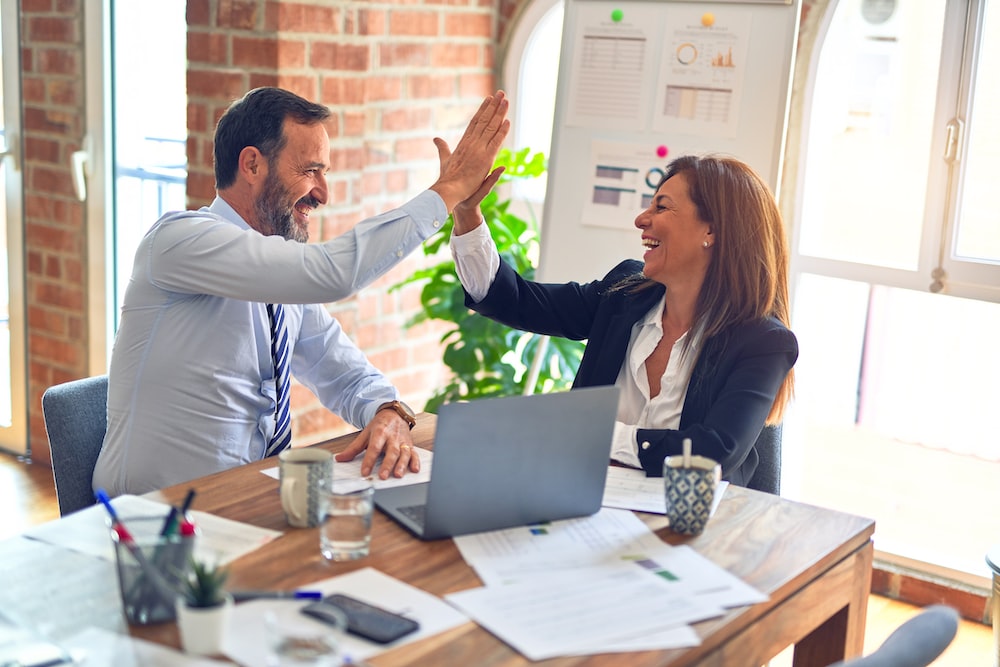 Many New Zealanders dream of starting their own business or continuing to grow their current business if they already have one. Although, once you get into the business world, you'll find that it's not as simple as you'd like it to be.
You need a lot of knowledge and help if you really want to be successful. Unfortunately, lots of people find that managing their own company is incredibly challenging. How do you give yourself the helpful boost you need so you can fulfil your dreams of success?
The answer to this is simple; seek help from a qualified business coach.
How You Can Benefit From A Skilful Business Coach's Help
A business coach does exactly what you think – they coach you at business. A good coach can help you plan for the future, budget, figure out what you're doing wrong and more. Overall, they can significantly help you.
Some people think that business coaches are only for inexperienced business owners, but this isn't true. A business coach's services can assist any company of any size. It doesn't matter if you're new to the business world or have been managing a large company for years; you can still benefit from their help.
They can do so by:
Giving You Experienced, Professional Help. A very difficult part of being new to the business world is that you don't have hands-on experience. Even if you've done plenty of research and spoken with other business owners, doing it on your own is still tricky.
With a business coach, you'll work with someone who's done this before and will do it again. They've helped lots of people just like you, and they're ready to assist you in any way they can.
Providing You With Unbiased Feedback. A major problem with running a business on your own is that you often don't get unbiased feedback. You, of course, can't give feedback on yourself, and your friends and family could be biassed because they care about you.
But, a business coach knows business, and they can look at the hard facts to give you an honest critique. Furthermore, they'll know how to give you their opinions without sounding like they're attacking you or being hostile. A thoughtful coach knows how to speak to you seriously while maintaining a calm and friendly demeanour, even if they're giving you news that's not nice to hear.
Helping You Plan For The Future. Planning is everything in business. If you don't have set goals and steps to reach those goals, you could find yourself meandering from idea to idea. A business coach will discuss your plans and goals with you and help you develop a reasonable business plan that's doable and realistic.
Motivating You To Keep Going. Having the help of an accomplished professional can do wonders for your confidence. Their advice can inspire you and make you truly believe that you can succeed if you keep going.
Helping Your Business And Profits Grow. All in all, if you follow their advice and pay attention to their worlds, your business will surely thrive. You will see your business become more recognisable, your client base will grow and your profits will rise.
As your business becomes more successful, you will have more funds to grow it even further and succeed beyond what you thought you could do.
How To Find A Good Coach
Clearly, a business coach can do wonders for your business! So, now you'll need to try and find someone who's a good match for you. Try and find a coach who:
Is a good fit for you. Look for a coach whom you have chemistry with.

Naturally, if you don't like your coach, you'll be less likely to work with them, and you might end up having a bad time.

Will Offer You Personally Tailored Advice.

No one wants to hire a coach only to receive basic, by-the-numbers advice that anyone could give. Find someone who will look at your situation and give you pointers that directly help your circumstances.

Has a set process.

Like how it's important for you to have a business plan, it's also important for your coach to have a plan for how to work with you.

Great coaches always have a set structure for how they'll work with you to make the process smoother.
Need Business Help? Speak With Our Team Today!
For expert business help in New Zealand, we encourage you to speak to us at Think Differently. With us, you'll get specially tailored advice that's made for your unique business. We know that every company is special, and we look forward to helping yours grow.
Our professional business coaches have the right skills and experience to assist you like no one else. To book an appointment or to ask for more helpful information, call us at 021 431990.
Turn your dreams into reality with Think Differently.