Starting and running your own small business can be incredibly rewarding and fulfilling, but it takes more than just hopeful thoughts to become successful. There are so many things that you'll need to think about if you want to thrive as a business owner, and paying attention to all of these details can be stressful and intimidating. Luckily, you can seek help from small business consultants to improve your Auckland business's success.
But, some people may wonder if they really need a business consultant's help. So, what are the specific reasons why you should always speak to a business consultant if you run your own small business?
Why You Should Consider Speaking To An Experienced Business Consultant
A business consultant's job is to speak with you, examine your business, and give you helpful advice on how you can succeed. Experienced and observant consultants will most likely notice things that haven't even crossed your mind, and they can be a true lifesaver.
If you do not have a lot of experience running a successful business and you're still learning, then there's nothing wrong with going to an expert for some helpful advice. Some of the best reasons why you need to speak with small business consultants are:
They'll Give You Honest, Unbiased Feedback. Sometimes, hearing the truth can hurt, so your friends and family around you may not have the heart or knowledge to give you bad news. However, being shielded from the harsh realities isn't exactly helpful if you want to improve. A fantastic business consultant will know how to give you both positive and negative feedback in a professional yet practical way.
Being aware of any feedback that you need to know will help you improve and correct any mistakes you've made. Once you realise your business-related flaws, you can do your best to be better and make your customers happier.
They'll Have The Right Knowledge To Help You Understand The Ins And Outs Of Business. Unfortunately, there's a lot more to business than just being ambitious. You'll also need to know all about how the business world works. Reputable small business consultants will have plenty of experience working with heaps of different kinds of businesses, so they'll have plenty of knowledge and experiences to draw from when they help you.
Nothing can replace hands-on experience. So, even if you've read all about running your own company online or in books, that's nothing compared to getting in-person help from a business consultant who has heaps of experience working with business owners in Auckland.
They'll Help You Create A Realistic Business Plan. Whether you're creating your own business or managing a project, good planning is absolutely essential. After all, confusion and mistakes are inevitable if you don't have a plan.
Furthermore, it's vital that you create a reasonable plan that's realistic and doable. If you create a plan that requires too much work or assets that you don't have, you're going to be seriously disappointed when it doesn't come to fruition.
Small business consultants can look at your business's goals and see what you are capable of doing now, and they'll help you create a strategic plan that makes sense. Being smart and planning accordingly are two vital keys to creating a successful business.
Their Assistance Will Help You In The Future, Too. A fantastic benefit of getting help from a business consultant is that even when you're not directly working with them, you can still remember their support and do better. A helpful business consultant will give you the mental tools you need to solve most problems that come your way.
Of course, if you need their help again, you should feel free to contact them again for their services. Excellent small business consultants take pride in helping their clients become happy and fulfilled with their companies and will gladly offer their help to you again.
Would You Like Some Help Making Your Auckland Business Success? We're Here To Help!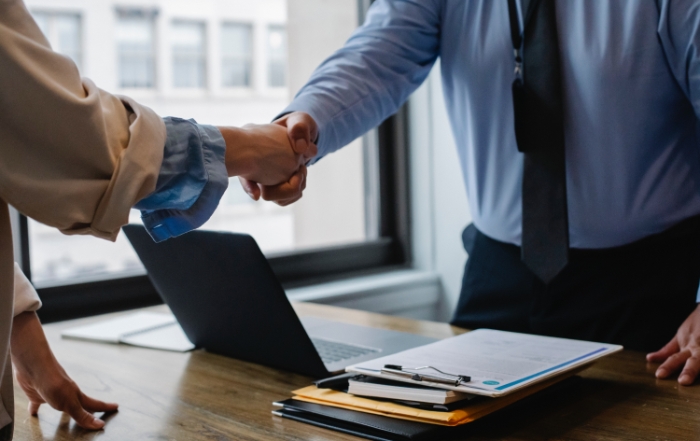 Creating a successful business is difficult – but with our help, you can improve your skills and see your company thrive. At Think Differently, we aim to help local Auckland businesses be the best that they can be. We help business owners look at their companies objectively, identify and fix flaws, make realistic business plans and more!
We know that every single company is different, and we look forward to seeing what makes your company unique. We always make sure to thoughtfully observe every part of your business so that we can create solutions and advice that are individually tailored to you, rather than giving you generic tips that could apply to anyone.
Do you need some help with your Auckland business? Call us today at 021 431990 to get help from intelligent small business consultants who only want the best for you.
Make your business dreams a reality with help from Think Differently.